About Your Salon And Spa
---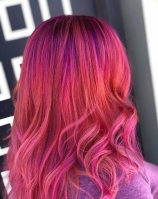 Your Salon and Spa has multiple Independent Business Owners that offer Hair, Skin, Massage, Waxing, and Nail services.
YOUR SALON AND SPA COLORADO SPRINGS
You have a vision for your look. You want to feel beautiful and have in mind a hairstyle that excites you. But you're nervous that your stylist isn't going to listen and know exactly what you want.
Your Salon and Spa understands your frustrations, which is why we take the time to listen to you and your desires. Our experienced stylists not only take the time to listen but also make suggestions based on your face frame, coloring, and preferences, working with you to enhance your naturally beautiful self and landing on a look that you will love.
We believe in a full salon experience that makes you feel beautiful, from your hair to your toes, and also on the inside. That is why our services range from hair and nails to nutritional wellness.
Your Salon and Spa is located at the convenient west side location at the Windchime Center in Colorado Springs, Colorado. Scroll below to view the team and the services they offer to contact them directly to book an appointment.
We look forward to your visit!